This free script provided by JavaScript Kit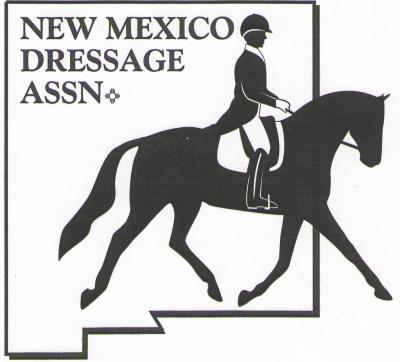 Calendar of Events
for 2017


Meeting Dates, Show Dates, and Clinics
November
17-19
Jennifer Marchand Dressage Clinic
Los Lunas, South Valley, East Mountains
Contact: Adrienne Curtin, 505-228-2197, curtinadrienne@gmail.com



---

19
Our required annual meeting will be held on November 19th, but instead of an ordinary meeting, we are going to meet at Raymond G. Sanchez Community Center, 9800 4th St. NW from 2 to 4 pm. For the first hour, we will have a special teacher who will teach us exercises to improve core strength, looser hips, posture, and flexibility...all requirements for a good rider. Eric Salazar is a Belly Dancer and teacher, and knows how to get people to move their bodies. The second hour will give us a chance to talk about the direction we want to take in the coming year. The meeting is free, and open to all members of all ages.

---

24-26
Rachel Saavedra Dressage Clinic
Hell Canyon Farm in Santa Fe, NM
Contact: Maureen Mestas at pferdfrau@gmail.com or call/text 505-310-1050



---

25-26
LCHA Working Equitation Clinic with Amy Star
Caballo, NM


---

26
Drill Team Riding at Journey Horse
7626 Edith Blvd NE

May 2018
13

| | |
| --- | --- |
| Recognized Show sponsored by NMDA & NMAHA at Expo New Mexico | |

---

18-20
Pilates for Dressage® with Janice Dulac at Cherry Tree Farm. May 18, Friday evening potluck/lecture at Valerie Simpson's house. Mat work & rides on May 19 & 20 at Cherry Tree Farm. Flyer & application to come. For more info contact: Cindy Kavan-Winfield, cjkwinfield@gmail.com or cowgalval@gmail.com.
I am pleased to announce that there will be a series of three Instructor Workshops hosted by Central Arizona Riding Academy. The workshops are limited to only 8 participants. Those interested should contact Dorie Vlatten-Schmitz for an application and further details. Auditors are also welcome. Those interested in auditing should also contact Dorie for registration forms.
The dates are:
Workshop #1 Riding January 27-28,2018
Workshop #2 Teaching February 24-25, 2018
Workshop #3 Lunging March 17-18, 2018
Contact for further information:
Open Door Policy: Board Meetings and General Membership Meetings ARE OPEN to members and others interested in dressage. At Board Meetings only Board members may vote; at General Membership Meetings only current members may vote. Board meetings are held the 2nd Wednesday of every month. Check the calendar for location.