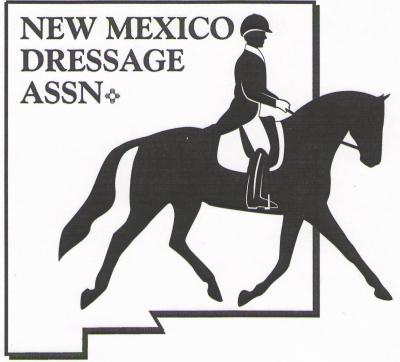 New Mexico Dressage Association
Schooling Show Results
for 2009 - 2018

March 30, 2014 Schooling Show at Los Alamos



Thanks to our volunteers!

Laura Kober - Organizer, Office
Lisa Reader - Co-Organizer
Joanna Casson - Scheduling and Scoring
Alida Vanetten - Trash, Programs, County reservations
Lori Sledzik - Drag all arenas, scribe
Dave Ramsey - Arena Set up and take down
Cindy Kavan-Winfield - 5 Scorer - PM
Emily Grasser (AM) Cindy's husband (PM) - Bit Check/ Gate Keeper
Annie Magill - Gate Keeper
Denise Ammodt - Medical Doctor
Nancy Ambrosiano - TD
Kirsten Fox - Publicity

November 3, 2013 Schooling Show at Cherry Tree Farm



Greetings NMDA,
Well another show season is in the books. Thanks to all who came to Cherry Tree Farm for the last show of 2013. The judge Cathy Soller and scribe Marie Kemmeren did an outstanding job. The volunteers again made the day: Winnie Fitch (gate), Ann Bresson (scorer), Cindy Ramsay (gate), Mary Jastrzemski (everything), Sharron Burge (runner), Rena and DJ (show managers), Chef Roger Winfield, and assistant John C. Thank you Cindy for lending Roger for the day from parking trailers to Chef; he did a great job.
Congratulations to Emily Fitzgerald for high point junior division, and Rena Haynes won the $100 Cherry Tree Farm award for High Point AA division. Also all test winners with 3 or more participants were awarded saddle carriers donated by Cherry Tree Farm.
We had wonderful weather, and everyone was very complimentary of the facility, footing, organization and the food. The rider turnout was fantastic with multiple junior riders, western riders, intro thru 3rd level riders from NMDA, over 50 rides total.
SAFE TRAINING, LOOK FORWARD TO ANOTHER GREAT YEAR.